People who are facing problems now, don't know what lies ahead. They just keep worrying about their future. The question is, why worry about something which you cannot be sure about? Your future is not determined by the problems you face today. However, it can be shaped according to your actions in result of these problems. What I am trying to say is that people should worry about their present and future, as it is natural, but worrying should be leading you to take actions towards the solution, not depression. To give you the idea of what I am talking about, let's see the life of people who were surrounded by rejections and problems, yet they succeed.
Steve Jobs:
The legendary Steve jobs, famous for giving us revolutionary Apple products was not always like this from the start. He was a drug addict when he was younger, and you all can imagine how it destroys one's life, yet he came out of that addiction and focused on his tech career. When he launched Apple, it was started in a garage. After his struggle, apple became a brick and mortar company but then due to his temper and pushy behavior which made employees come to the office at late nights for meetings; he was fired from his own company. The company he built with all of his life's struggle, kicked him in seconds. Did he give up? No, instead he founded another company called as Next. But later on, Apple did not do any good without Steve. Apple bought Next and hired Steve back.
"The best ideas win the argument"… Steve jobs Respecting the idea NOT just the person suggesting it. pic.twitter.com/gJZeqZxZXN

— طلال بن سيف الصبحي (@talalsubhi99) August 10, 2017
Don't let anyone's ignorance, hate, drama, or negativity stop you from being the best person you can be.

— Steve Jobs (@ssttevejobsss) October 31, 2017
Jack Ma:
The man who is famous for getting rejected at every step of his life is the wealthiest person in China. But, his journey was not a piece of cake.  He belonged from a destitute family and barely had money for his studies. But somehow he managed to get a Masters in English. Let's see the list of his rejections:
First, he failed in school exams for two times

Then he failed three times in university entrance exams

He tried to get in Harvard 10 times but was rejected every single time.

Tried to get into Police, rejected because of his physique.

Tried to get a job, and was rejected 30 times.

When KFC first came into China, 24 people went for interview including him, 23 were selected and he was the only one rejected.
This ladies and gentlemen is Jack Ma for you, the Founder of E-commerce giant Alibaba and the 33rd richest person in the world. Still, think you are not good enough? Don't let rejections in life stop you. Because rejection is just someone else's opinion about you and that's it! You know yourself better, grind hard for your dreams, and you will be the next Jack Ma.
"Today is hard, tomorrow will be worse, but the day after tomorrow will be sunshine." – Jack Ma #inspiration #entrepreneurs

— Tengu Muna (@tengumuna) November 3, 2017
Jack Ma you're an inspiration 🙌🏼

— Moyyst (@moyysture) October 26, 2017
Robert Downey Jr
The man who we know as Ironman because of the role of Tony stark he played in that movie is one of the highest paid celebrities in Hollywood. He is recognized by the whole world because of the impeccable roles he played in movies like Ironman, Avengers, Sherlock Holmes, etc. But he was not always a perfect person. At the age of 6 he was introduced to drugs, and at the age of 8, he was addicted to them.
He loved a woman, and their relationship went on for seven years, but then things got out of control, and he lost her. And that made him lost control from himself, and his drug addiction got more intense.
He got into the world of crime and was sent to jail. In jail, he was beaten by other prisoners several times, and on some occasions, he even woke up drenched in his blood. Also after he came out of jail, things didn't work out, and his wife left him.
He had no family and money. There were times when he spent his days, earning 8 cents an hour scrubbing Pizza Pans just to feed himself. Then in 2001 he met an amazing woman and fell in love with her. But her condition to marry him was that he give up on his drugs addiction.
Now see, the man whose life was a complete disaster because of his drug addiction and he wasn't doing anything to change that, why? Because he had no reason to. But as soon as the woman he loved gave him a solid reason, he gave up on drugs, which took him two years. But he had a goal to achieve and had the determination to survive, so he didn't give up, even on time, when most people commit suicide, he was standing. This story is enough to tell you the importance of working towards your goal and never giving up.
"The Journey to being successful with bet is longer than Shifu's Journey to the west" – Robert Downey Jnr (Iron Man)

— PEA-14 (@Law_TheGreat) May 24, 2016
Muniba Mazari
The iron lady of Pakistan is a depiction of how strong one can be, even when the strong tides of time are desperately trying to wash you away. She was with her husband going somewhere when they met with an accident, which paralyzed her legs and doctors also told her that she will not be able to become a mother. Her husband left her right away.
But "bad luck" did not end there, her only hope, her father, also left her to live in agony on the hospital bed. She spent 2 years on hospital bed thinking about what to do with her life.
But when she had thousands of reasons to give up on life, she made a reason to live and became a role model for others. She is now a 1st woman UN ambassador in Pakistan and the 1st wheelchair bound model. Do you still think bad luck exists?
I'm not going to be that perfect person for someone, I'm going to make it perfect for myself.
– Muniba Mazari.

— Mayssam Alkhalifah (@Mayssam_k) November 4, 2017
Sir Abdul Sattar Edhi:
The man who became a medium for homeless people to have a roof over their head and not just ordinary but a tasty and fresh food in their belly was not always like this. He faced a lot of problems in his life.
When he was 11, his mother got paralyzed, and he was deprived of mothers loving touch at that age.  When he was 20, he was broke and had not enough money to even feed himself, let alone the entire nation.
He was inspired and determined to help humanity and formed the Edhi welfare organization. The first donation was just 50$, but he didn't give up on his dream and a day came when he became the founder of the largest Volunteer Ambulance Organization.
He is named as the greatest humanitarian of the 21st century. Looking at the life and determination of Mr. Edhi, do you still think you don't have enough resources?
Pakistan need more people like Abdul Sattar Edhi #best #humanitarian

— Subhan Ahmed (@Subhan_ahmed09) April 28, 2017
The best quote he said once

'The ambulance is more Muslim than You' Abdul Sattar #Edhi

— Ahmad Azfaar♛ 🇵🇰 (@siddiqi88) February 28, 2017
Nawaz Uddin Siddique:
The versatile actor of Bollywood industry who has made a name for himself in a small span of time was once unable to pay rent of his apartment and shifted with his senior on the condition to cook meals for him.
He had the passion of becoming an actor but was rejected most of the times due to his looks. At times of depression and rejection, he had no support and was always teased by his friends because he went to become an actor and returned empty handed.
After so many rejections and heartbreaking moments, he didn't stop getting up every time life pinned him down. After years of struggle, he started getting good films and finally won the best actor award of 2012. Still think you need someone's support?
Dear readers, this post is not about inspiring you to be like these people. It is just to let you know that if you have a dream and you work hard on it. No matter how bad your life becomes, you will get what you are working for. Life is like a hot sand at the beach in the summer, after you cross the sand, you will have clear, and soothing cool water to relax. NEVER GIVE UP!!
Those who are blaming Nawazuddin, they should know the meaning of Biography.

— Sajal Nijhawan (@sajalnijhawan) November 3, 2017
Celebrity have also right to express, even Nawazuddin has written only the real fact in his book.

— Shikha Oswal (@shikha312) November 3, 2017
Shahrukh Khan:
The legendary Shahrukh Khan, who is known as the king of Bollywood was an ordinary guy who couldn't even afford the rent of his apartment and was thrown out because of that. His father was a very respectable man but was very poor.
Their life was full of hurdles and disappointments. There were times when they would not eat lunch or dinner because they couldn't even afford to buy food to cook. Due to the nature of his father's job, he was brought up between some of the biggest starts of that time. And that was the reason he chose acting.
He tried very hard to be an actor but always faced disappointments and rejections. His teachers used to tell him that he does not have what it takes to be an actor. He was so broke that sometimes he even slept on streets and sold tea in cinemas. At the start of his career, he used to sign films not because he wanted to, but because he feared poverty and didn't want to sleep hungry at night. And now, the world knows him as "King Khan" he is the 2nd richest actor in the world. Do you think that only you have got problems? Ask yourself this, are your problems bigger than your dreams?
Dear readers, this post is not about inspiring you to be like these people. It is just to let you know that if you have a dream and you work hard on it. No matter how bad your life becomes, you will get what you are working for. Life is like a hot sand at the beach in the summer, after you cross the sand, you will have clear, and soothing cool water to relax. NEVER GIVE UP!!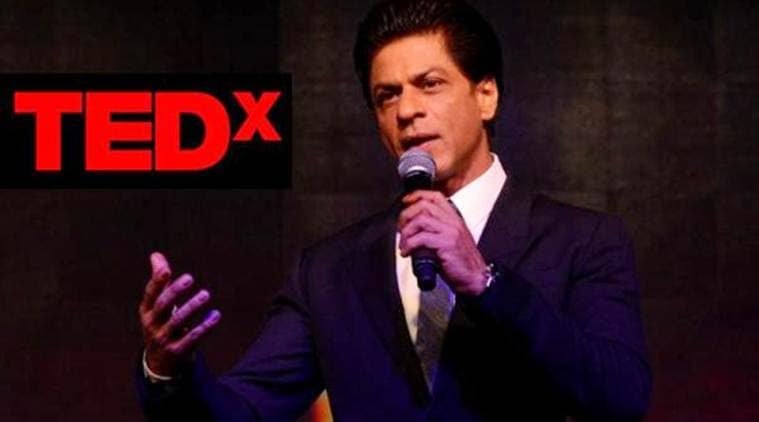 Rowan Atkinson:
One of the most hilarious and entertaining comedians known as "Mr. Bean" to the whole world has a rough past too. He belonged to a lower-middle-class family. His father was an ordinary farmer, and there were no chances of him being into this field as naturally, he had to continue the legacy of his father; which was farming.
Rowan has a speech disorder, which means he stammer while talking. Because of that problem, he was being laughed at by people around him. But he did not let it pin him down. He was a talented and hardworking boy, and that's why he got admission in Oxford, which opened a whole new world for him.
At Oxford, he started taking an interest in acting and got himself enrolled in a comedy group. But, unfortunately, due to his stammering condition, he was not able to perform well. So he tried his luck in acting but again was rejected from a lot of TV shows.
Despite the hardships and his genuine stammering problem, he believed in himself and continued the struggle. Soon he realized that miraculously if he plays another character other than himself, his stammering goes away. That was the turning point of his life, and he started taking other roles, but still used to get rejected most of the time because he did not have a heroic body and facial features.
But, then he started his own TV show "Mr. Bean" and proved everyone wrong. Now he is among the world's top-rated comedians, and virtually everyone knows him. He had a genuine reason of stammering to give up, but he didn't. What possible reason do you have for not pursuing your dreams?
Comments
comments